Plesk Features
| | |
| --- | --- |
| Parallels Plesk Panel is the leading hosting automation control panel on the market. Plesk is widely used control panel for Windows Hosting platform. This control panel had lot of features which automates your complex tasks and you can do it in few clicks. Below yo can see the Plesk control panel screenshots and features which you can use for your windows shared or windows reseller account.Plesk Panel provides an easy to learn interface while maintaining a simple look and feel. | |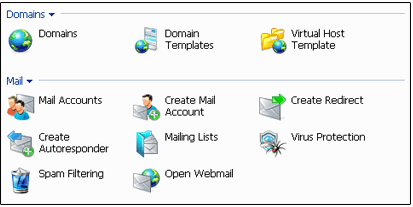 Above you can see how you can manage your domains hosting, E-Mail accounts, Mailing Lists and Webmail

Above you can see how you can manage your FTP accounts, password protected directories and backups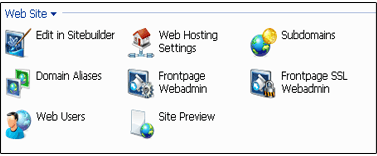 Above you can see how you manage Web Hosting settings, Web Users, Frontpage and Domain Aliases.

Above you can see how you can manage Databases of your domain and other web applications.
Try out our demo below and see what our software can do for you.
NOTE: Please note that some features are disabled for security purposes. If you have problems connecting to the Parallels Plesk Panel 9.5 demo check your connection to port 443 or port 8443. Connection issues are typically related to these ports being blocked by a firewall or a provider.